As wider trends towards individualized patient care and health equity in processes and outcomes continue, we seek to shine a spotlight on womens healthcare outcomes in cardiology at the crossroads of both discussions, for a variety of reasons.
Where particular conditions may be far more prevalent in men, evidence-based care may overly rely on male-dominated samples, when optimal care for female patients may be different. Female-specific conditions may have impacts on heart health that have not been deeply investigated. In addition, care-as-usual in screening for chest pain, for example, may not equitably adjust for womens healthcare outcomes.
After nearly 20 years of Analysis, gender-biased disparities have been revealed regarding care after an abdominal aortic aneurysm. Women were showing worse in-hospital and long-term survival rates as well as aortic rupturing at smaller diameters than men. Researchers say that further study will be necessary to determine the cause of these disparities. However, simply having this research available improves awareness and allows workers to know they need to pay extra attention to their quality assurance when presented with female patients. This study was performed by the Society for Vascular Surgery's Vascular Quality Initiative and took place from 2003 to 2019. Read more for results from this trial.
On May 4, 2022, a study was published in the Journal of the American Heart Association which found that in young adult patients, those presenting with chest pain were seen later than their counterparts if they were a person of color or female. It was also learned that women were less likely to be triaged as emergent or to receive traditional emergency treatments when compared to men. Men were seen more quickly and were overall more likely to be admitted as well. Read the study in JAHA.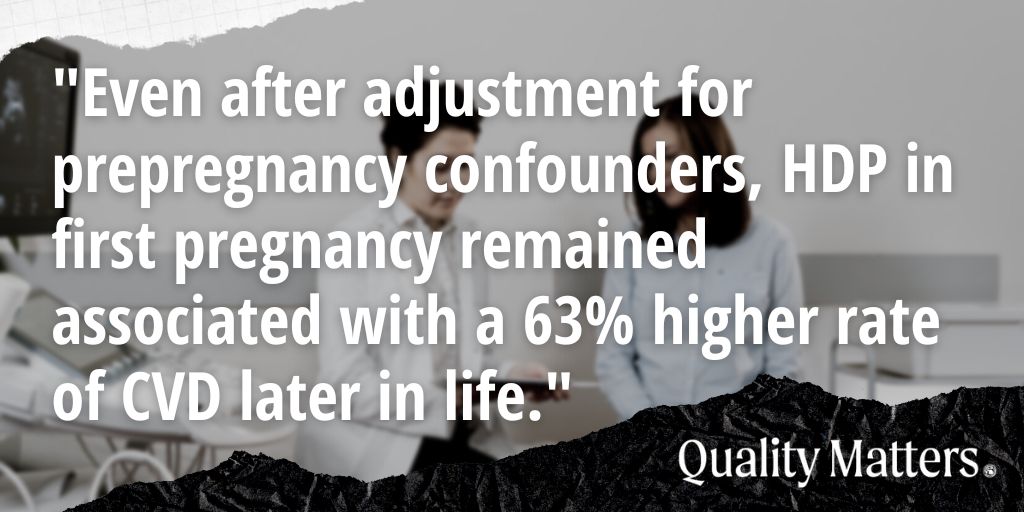 On May 17, 2022, the Journal of the American College of Cardiology published a study demonstrating that women with Hypertensive Disorder of Pregnancy are at a higher risk of Cardiovascular disease later in life, a consideration which, if not accounted for, may contribute to disparities in womens healthcare outcomes in cardiology. "To our knowledge, this study presents the most complete control of prepregnancy confounding in the relationship between HDP and long-term CVD and is the first to estimate the proportion of this association jointly mediated by chronic hypertension, hypercholesterolemia, T2DM, and changes in BMI," write the study authors. "Even after adjustment for prepregnancy confounders, HDP in first pregnancy remained associated with a 63% higher rate of CVD later in life." Read the full study in JACC.
The April 26 Issue of the Journal of the American College of Cardiology contained a study of nearly 40,000 postmenopausal women which showed that a history of infertility in women indicated a significant risk for heart failure. "Infertility was significantly associated with incident HF," wrote the study authors. "This was driven by increased risk of HFpEF, but not HFrEF, and appeared independent of traditional cardiovascular risk factors and other infertility-related conditions." Read the study in JACC.