The latest science presented at the American College of Cardiology's 2022 Conference April 2-4 has significant takeaways for providing quality care, including insight into better quality assurance and improvement. Here are our top takeaways from ACC 2022.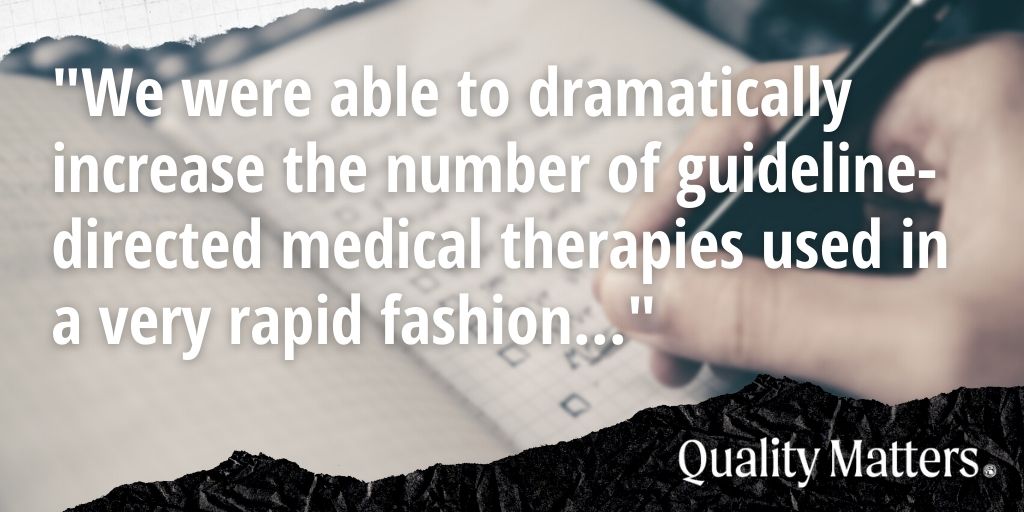 Methods to a improve clinicians' adherence to guideline-driven care are crucial to any organizational quality improvement toolkit, so one of our top takeaways from ACC 2022 is this study presenting an evidence-based, effective quality assurance method: leveraging a customized EHR alert was found to improve clinicians' adherence to guidelines for Heart Failure treatment. "We were able to dramatically increase the number of guideline-directed medical therapies used in a very rapid fashion," said Tariq Ahmad, MD, chief of the Yale Heart Failure Program at Yale School of Medicine and Yale New Haven Health and the study's lead author. Read more »
Our commentary: Despite the frustration that EHRs can cause clinicians, we are optimistic that as each generation of software continues to improve the clinician's experience, accurate documentation, which is so important to quality improvement (and a constant refrain in our Common Areas for Quality Improvement in the Cath Lab and our 11 Common Cath Lab Mistakes), will systemically improve and EHRs will be able to facilitate strong quality assurance and improvement efforts like this one with fewer drawbacks.
Results from a study combining data from multiple trials challenges the traditional wisdom that surgical valves offer greater longevity, so should be used in younger patients. "For years, surgeons have told people that you have to have a surgical valve because they have longer-term data and they last longer," said Michael Reardon, MD (Houston Methodist, TX). "Well, based on [these data], that's not true. I think it will change the discussion with the heart team." Read more »
Our commentary: These findings may be controversial as more studies seem to show less reason for the heart team to opt for cardiac surgery, a seeming trend which certainly contributed to the fallout from surgeon groups surrounding recent quality guidelines.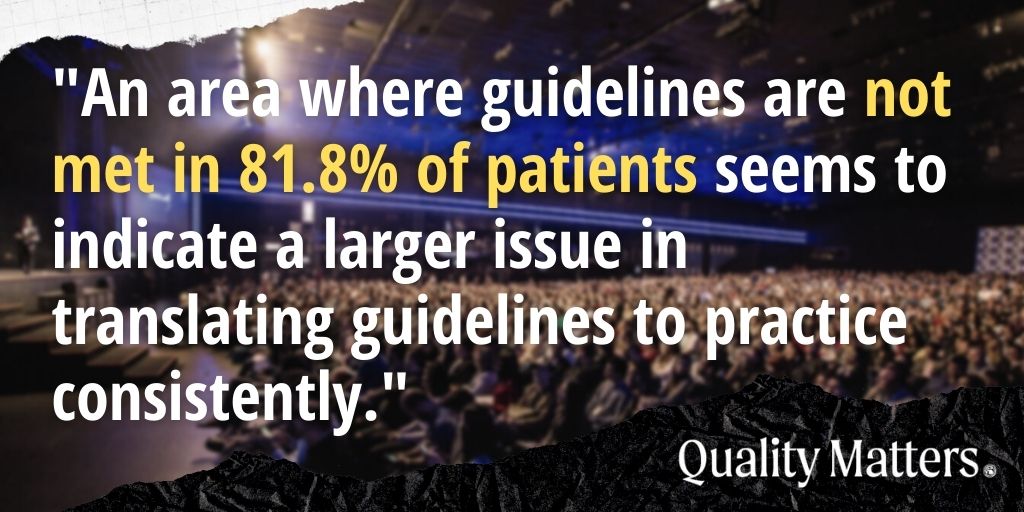 The final of our top takeaways from ACC 2022 is an area for systemic improvement in cardiology, as a Medicare analysis found that four-in-five infected CIEDs were not removed within 30 days, as recommended by major societies. Complete device and lead removal is a class I indication for all patients with definite CIED system infection. "Prompter removal is associated with an even lower risk of death," say the investigators. Read more »
Our commentary: Adherence to evidence-based care guidelines is a critical piece of quality assurance and quality improvement in cardiology, but this example of an area where guidelines are not met in 81.8% of patients seems to indicate a larger issue in translating guidelines to practice consistently. At Accreditation for Cardiovascular Excellence, our data suggest regular accreditation is a critical piece of that puzzle, ensuring accredited organizations are engaging with and operationalizing updated guidelines on a regular basis and independent of operator/personnel changes. Learn more about how third-party ACE accreditation can support your organization's quality assurance and improvement, here.